Legal Forms & Documents Online
A Full Service Legal Forms library of electronic and digital forms.
Our prescribed forms library is supplemented with additional non prescribed forms where we identify the need for additional content.
All the legal forms you need in one place updated automatically, simply login to access the latest forms versions.
Access to all of our standard prescribed electronic forms library comes with our standard active user subscription, no need to pick and choose. Law Society and some non prescribed forms are additional options. Digital Forms are provided on a Pay As You Go basis.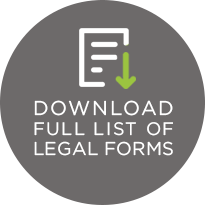 Download Now
Call us on
0330 551 9341

for further details or sign up now.