#LegalTech evolves from 'Legal Forms completion', to something more exciting, agile, efficient and effective than old Legal Forms installed software.
22nd February 2023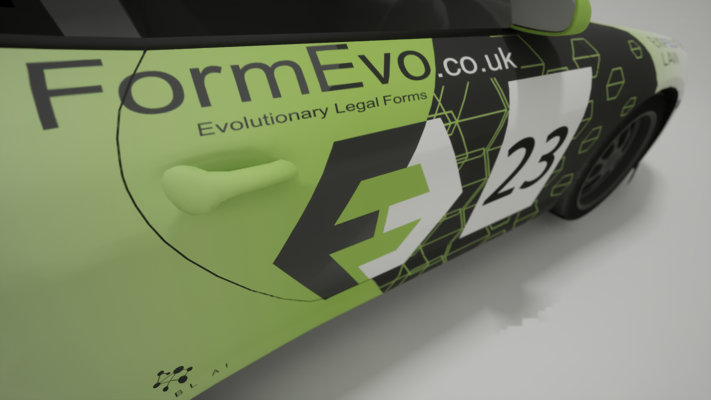 FormEvo are delighted to announce its headline sponsorship of driver Simon Clark of Clark Racing for the 2023 Britcar Trophy Championship season.
Britcar Trophy offers a national championship, which is internationally recognised, with a multimarque class structure, 50 minute and 2-hour races running across 6 rounds including 2 at the iconic Silverstone F1 circuit.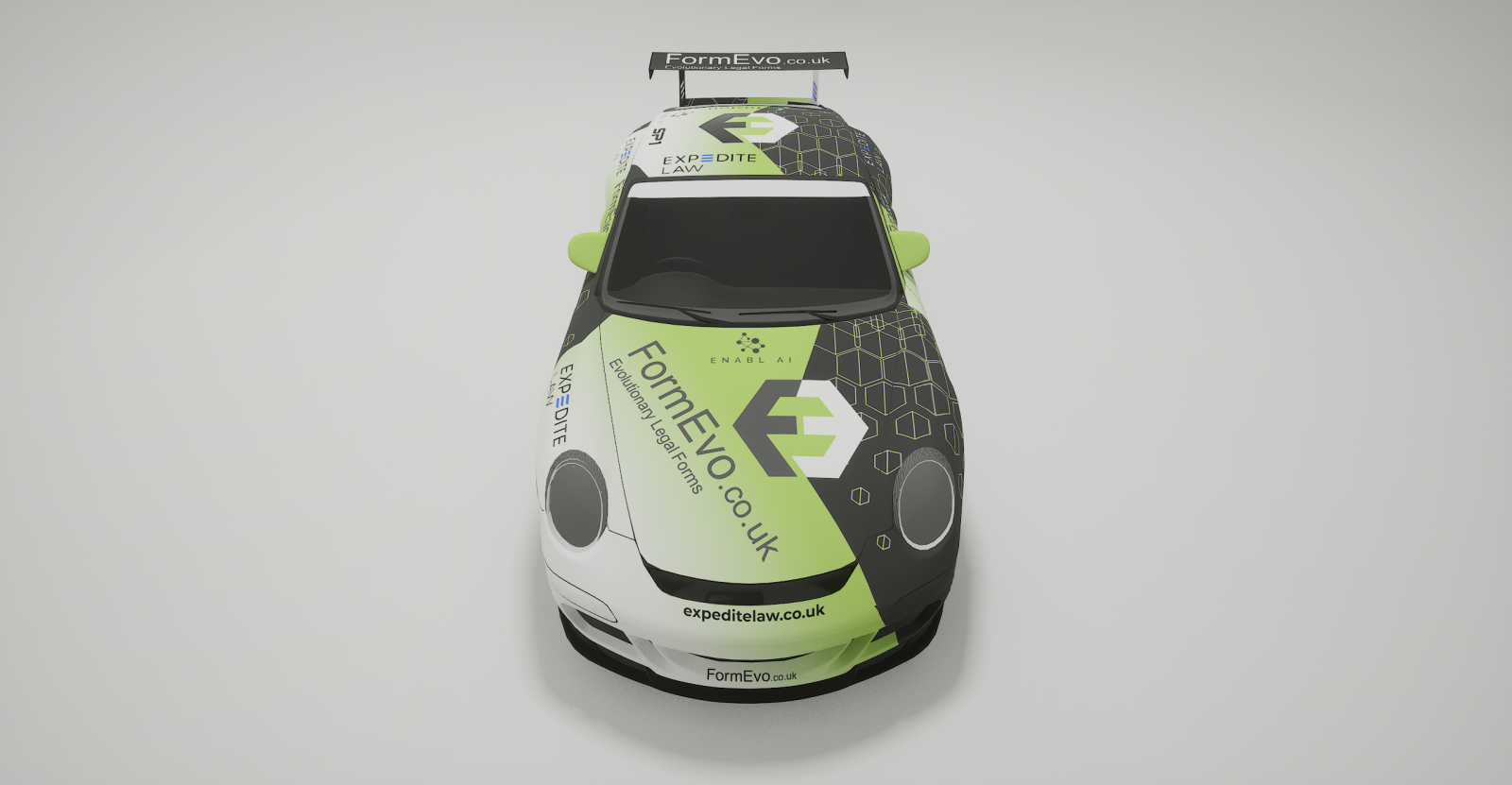 Off the back of a very successful 5-year Porsche Club Championship campaign, including being the first to win the Championship in a Cayman and then another first, to win it in both eligible Porsche models the Cayman and the 911, it was time for Clark Racing to 'Evolve' from the Porsche Club Championship to the Britcar Trophy Championship and from Porsche 996 to the next generation 997 car.
FormEvo is the next generation of Legal Forms, future proofing your practice. Our agile development approach allows us to develop new functionality for the road ahead but also react quickly to the unforeseen challenges law firms will face in the years to come.
Archie Courage, Managing Director at FormEvo, commented: "Partnering with Clark Racing was a clear choice because we both share a belief in driving better performance, both on the track and off. FormEvo is committed to helping our law firm clients reach their goals and teaming up with Fusion/Expedite Law, Enable AI and SP1 IT Solutions ensures we provide to our clients with end-to-end solutions that can drive organisational transformation and reach goals beyond the capacity of a single company"
"Through our sponsorship, we are thrilled to connect with motorsport fans around the UK and collaborate with our partners. We can't wait for racing to get underway on the 26th of March."
Clark Racing, which launched in 2015, is a Porsche Club Championship winning team, achieving Porsche Club Champions in 2022.
Speaking of the partnership, Simon Clark said "Clark Racing are delighted to be embarking on a natural evolution of its partnership with FormEvo, taking the form of title sponsor for the new season, in a new car and new championship. It's the next chapter and opportunity to grow from an impressive first season together in 2022, rising as Porsche Club Champions, to take what we learnt together and apply the championship winning formula and adapt to our next ambition - to win a British endurance championship together.
It's time for change in both the 'racing' and '#LegalTech' world which is where both my own and my sponsors 'work lives' are based so we're challenging our team, the car, myself and our sponsors. Days that Challenge us are days that Evolve us!
The tie up is the next chapter in the successful partnership between Clark Racing and FormEvo, Fusion/Expedite Law, Enabl AI and SP1 IT Solutions, formed just a year ago but really building in momentum and capabilities serving the Legal Tech Community with best-in-class software and services.
The Clark Racing Porsche 911 and '23 championship campaign is powered by FormEvo so buckle up; it's going to be a hell of a ride!"
2023 is going to be another special year for the Championship and FormEvo Clark Racing will be attending each race to cheer Simon on.
The first race will be held on 26th March at Silverstone F1 Circuit and other sponsors include Fusion/Expedite Law, Enabl AI and SP1. To keep up to date with all the news throughout the championship, please log on to https://www.formevo.co.uk/race.html
During FormEvo's sponsorship, the firm will also be 'Driving Against Cancer', supporting its charity partner, Project Youth Cancer https://projectyouthcancer.org/.
Throughout the racing season, the FormEvo team will be helping the charity in its quest to support 13 – 24-year-olds fighting cancer, by funding medical and social research specifically into cancers that affect that age group and funding support projects for young cancer patients.
Helen Mervill, Head of Operations at Project Youth Cancer said: "Project Youth Cancer is delighted to have been invited to be a part of the Clark Racing and FormEvo partnership. The charity has recently rebranded, and this partnership will be an excellent opportunity to raise awareness of the important new support services it has available for young people with cancer, to improve mental wellbeing. The team would like to thank both FormEvo and Clark Racing for this exciting support."
To find out more about the Britcar Trophy Championship please visit: https://www.barc.net/championship/britcar-trophy-championship/
For further information, please contact Maxine Henderson at FormEvo [email protected]