New SDLT 'Authorisation & Declaration' available
25th March 2019
The SDLT Form print out from any data entry screen, now has an optional to include in print out, 'Authorisation and Declaration' 2 pages. They are self-explanatory (we hope) this replaces and updates the usage of the 'Summary' print out. It makes your firm more compliant with GDPR basically and de-risks the firm further. Lastly its aiming to reduce the admin burden of 'retrospective amendments to SDLT'.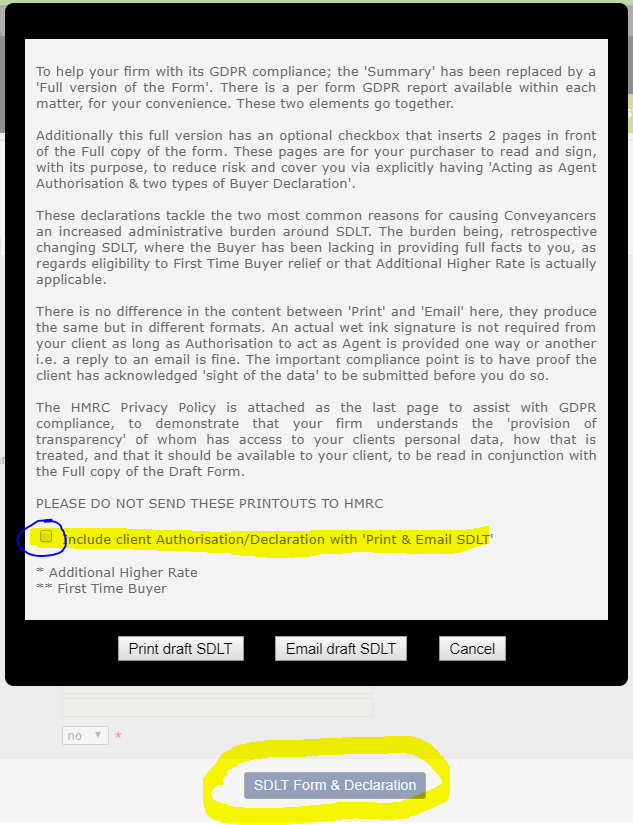 Sign up to our
Legal Forms Newsletter
Stay informed of all the latest updates and industry news.
Sign up now